Yakushima is a beautiful subtropical island located in Japan, the southern coast of Kyushu and part of Kagoshima Prefecture. Yakushima is actually also a UNESCO World Heritage Site. In Yakushima there is so much to see. Top activities are hiking and exploring the idyllic scenery and waterfalls in the area. For people who are seeking for peace and quiet Yakushima offers a perfect getaway to slow down and enjoy this spectacular and pure nature. Especially waterfalls are some of the most breathtaking in this part of Japan.
Kaunis subtrooppinen saari Yakushima, sijaitsee Japanissa, Kyushun etelärannikolla ja on osa Kagoshiman prefektuuria. Yakushima on myös Unescon maailmanperintökohde. Jo ainutlaatuisen luontonsa puolesta Yakushima on vierailemisen arvoinen kohde. Tärkeimpiin aktiviteetteihin kuuluu retkeily, vuorilla vaeltaminen ja idyllisten maisemien ja vesiputouksien ihailu eri puolilla saarta. Yakushimasta löydät Japanin henkeä salpaavimmat vesiputoukset. Yakushima tarjoaa täydellisen ympäristön hengähtämiselle, hetkessä elämiselle ja mielen puhdistamiselle.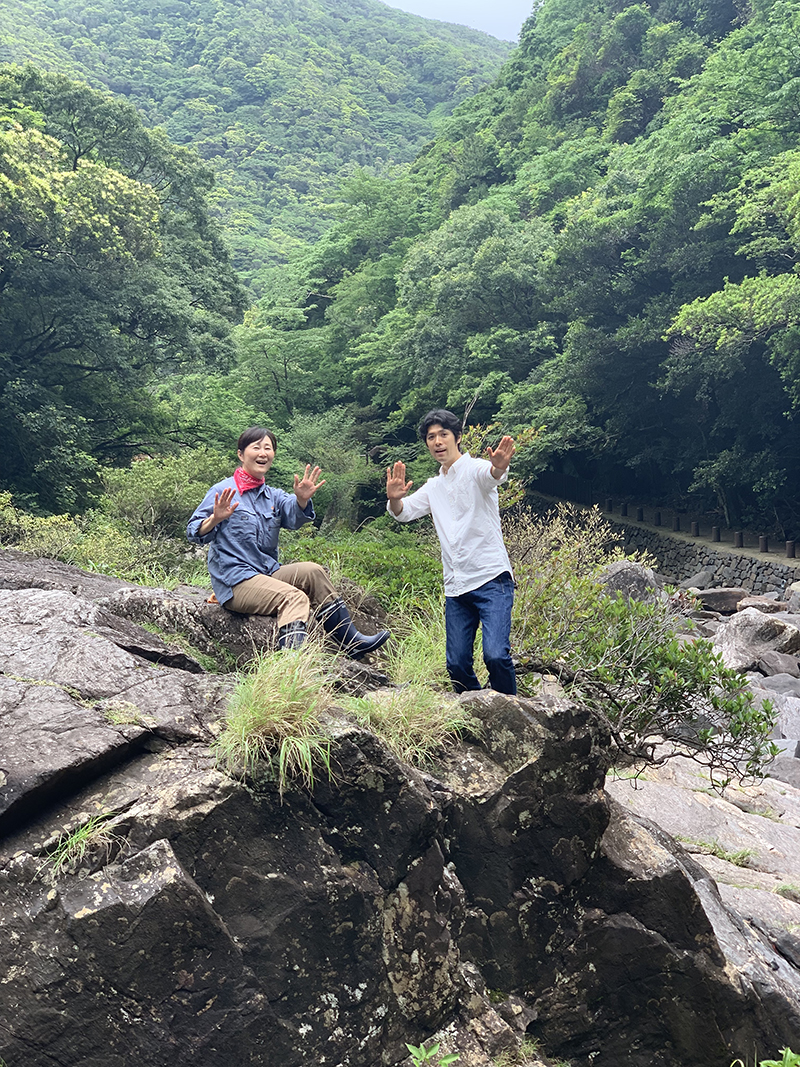 For me Yakushima was one of the best experiences in my life. Peacefulness and the beauty of the nature around the island made me strike all my stress away and also clear my mind – what I was actually seeking for. Waterfalls are also a perfect spot for meditating and finding the inner calmness and peace.
Yakushimasta tuli ehdottomasti yksi suosikki kohteistani. Rauhallisuus, puhtaus ja ympäröivän luonnon kauneus saivat minut unohtamaan kaiken stressin ja puhdistamaan mieleni – mitä kaipasinkin. Vesiputoukset ovat täydellinen paikka meditoinnille ja sisäisen – sekä ulkoisen rauhan löytämiselle.
Definitely one of the top places in the world I have ever visited! I almost felt like I was in a dream, the nature was so unbelievably beautiful. I also went to swim under one of the waterfalls! Water was crystal clear and swimming in that kind of environment felt so unreal. It was calming and refreshing at the same time.
Ehdottomasti yksi parhaita kokemiani elämyksiä! Tuntui kuin olisin ollut unessa, luonto oli niin uskomattoman kaunista. Kävin myös uimassa yhden putouksista alla. Vesi oli kristallinkirkasta ja uiminen tässä satumaisessa ympäristössä oli samanaikaisesti rauhoittavaa sekä virkistävää.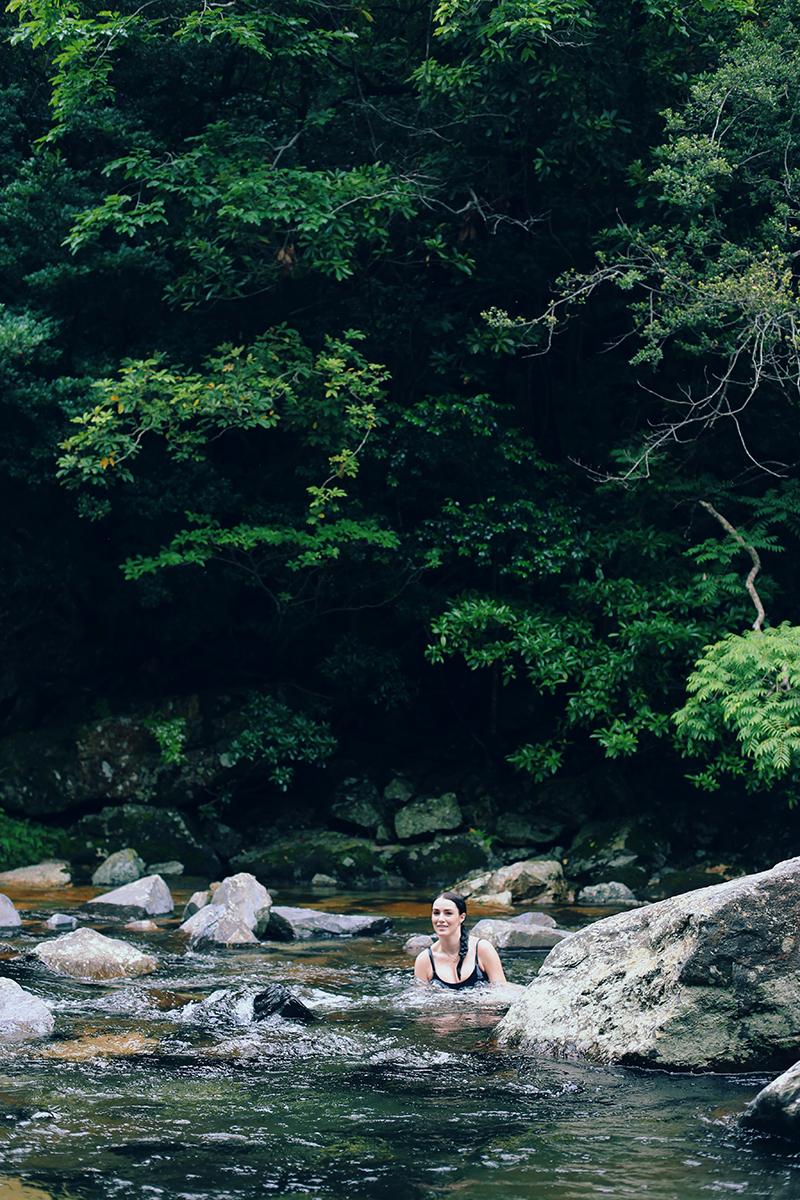 Definitely want to go back there someday!
Haluan ehdottomasti palata Yakushimaan vielä jonakin päivänä!