Juustosalaatti saa nyt uuden muodon! Se on terveellisempi ja vegaaneille sopiva. Voit myös halutessasi marinoida juuston salaattikastikkeen kanssa. Juusto on kuitenkin hyvää ja maistuvaa myös sellaisenaan. Halusin tehdä kevyen, raikkaan ja puhdistavan salaatin kesähelteiden keskelle. 
Now vegan cheese salad will get a new form,it is healthier and fits for vegans as well.
You can also marinate the cheese cubes to add even more flavor,but it is also really tasty as it is.I wanted to create light and fresh salad for the hot summer days.
Yhteistyössä Porlammin Vege Plus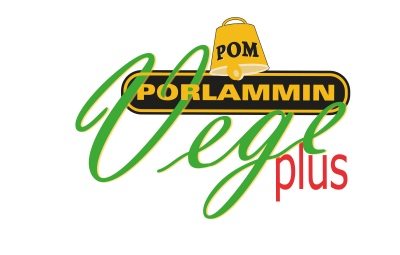 Vegaaninen juustosalaatti
4 annosta
500g vege plus palajuustoa kuutioiksi leikattuna
1 nippu lehtikaalia
1 parsakaali, keitettynä kukinnoiksi leikattuna
1 kesäkurpitsa,suikaleina leikattuna
Puolikas kurkku siivuiksi leikattuna
2 avocadoa siivuiksi leikattuna
2 porkkanaa ohuiksi tikuiksi leikattuna
10 kpl retiisejä renkaiksi leikattuna
4 dl keitettyä basmatiriisiä keitettynä
2 dl kikherneitä purkissa
1 dl kidneypapuja purkissa
2 dl linssejä purkissa
2 punajuurta raastettuna
 
Kastike
1 nippu thaibasilikaa
1 tl valkosipulia raastettuna
1 tl inkivääriä raastettuna
1 limen mehu
3/4 dl oliiviöljyä
1 tl hunaja
suolaa
1 tl jalopenoa silputtuna
Koristeeksi
1 nippu thaibasilikaa
Seesamsiemeniä
Aloita tekemällä salaattikastike. Laita kaikki aineet kulhoon ja soseuta sauvasekoittimella tasaiseksi massaksi. Kokoa salaatti. Laita ensin lehtikaalia kauniisti lautaselle. Asettele salaatin keskelle seos jossa on basmatiriisi, kikherneitä, kidneypapuja ja linssejä. Rakenna salaatti niin että laitat eri elementtejä lautasen ympärille: Raastettua punajuurta, kesäkurpitsan suikaleita avokadon siivuja, retiisejä, porkkanat suikaleita, keitetyt parsakaalin kukinnat ja kurkkua siivut. Lopuksi lisää porlammin vegejuustokuutioita. Koristele salaatti sesaminsiemenillä ja thaibasilikan lehdillä. Tarjoile salaatti salaattikastikkeen kera ja nauti! 
Vegan Cheese Salad
4 persons
500g vege plus cheese,cut into cubes
1 bunch Kale
1   broccoli, cooked cut into florets
1 zucchini,cut into strips
1/2 cucumber cut into slices
2 avocados cut into slices
2 carrots,peeled and cut into thin sticks
10 kpl radish cut into thing slices
4 dl cooked basmati rice
2 dl Chickpeas
1 dl kidney beans (in a jar)
2 dl lentils cooked (in a jar)
2 beets greated
 
Dressing:
1 bunch Thai basil
1 tl Garlic grated
1 tl ginger greated
1 lime juice
3/4 dl Olive oil
1 tl honey
salt
1 tl jalopeno minced
For garnish:
1bunch thai basil
Sesame seeds
Start by making dressing.Put all the dressing ingredients into a bowl. Blend the dressingg ingredients with the handhold mixer to a smooth paste.Next built the salad.
First place Kale pieces beautifully on a plate. Then add mixture with basmati rice, kidney beans,lentils,and chickpeas on middle on the plate.Start add different elements round the plate:grated beets,thin zucchini strips,avocado slices,radish slices,carrot sticks,cooked broccoli florets and cucumber slices. In the end add Porlamm cheese cubes and pour the dressing.Garnish the salad sesame seeds and with thai basil leaves and enjoy.