Shiroyama hotel is one of the finest hotels in Kagoshima. Location is high on the hill so during your stay you can enjoy the spectacular view. You can see Sakurajima from the hotel, which is one of the world's most active volcanoes. The view is absolutely breathtaking, you can't praise it enough. One of the coolest thing is that there is an open-air hot spring bath overlooking Sakurajima Volcano and the sea. After having a relaxing hot spring, you can enjoy your morning tea in a beautiful garden.
Hotel staff is very polite and helpful and they make sure you have everything you need. Many well known guests have stayed there over the years, including politicians.
Breakfast is truly amazing. In every morning, breakfast buffet is serving 80 different Japanese and Western selections. Breakfast even won the National Semi Grand Prix award in the Rakuten Travel Breakfast Festival 2016.
There are many different and delicious restaurants in the hotel area. Restaurant Le Ciel offers Western food, while other restaurants serve Japanese and Chinese specialities. There are also many great shops. You can even enjoy the karaoke after shopping! In the evening you can have a glass of wine in a fancy wine bar and enjoy the Kagoshima scenery and the beautiful fountain in the backyard.
Nice little extra is that hotel offers a free shuttle bus, which is very easy way to get down to the city center.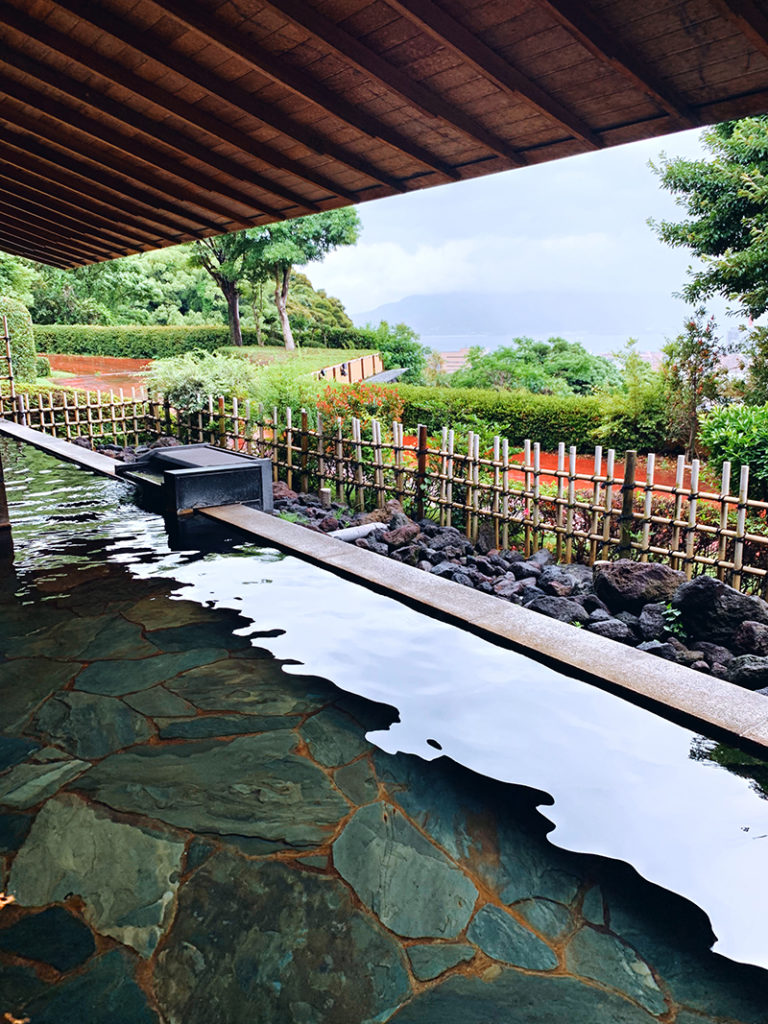 Amazing views, gorgeous hot spring, polite staff, comfortable rooms and a truly wonderful breakfast are the reasons why this hotel is the number one spot to stay in Kagoshima.